Tulsa Upholstery Cleaning
Restore the Beauty in Your Upholstery
Best Cleaning Service Co. offers a quick and cost-effective upholstery cleaning services to fully restore your furniture to its original beauty and keeps it smelling fresh and clean. We have been in the Tulsa upholstery cleaning business for over 30 years and guarantee our work. Our quality is a cut above the rest making us the best!
Request a Quote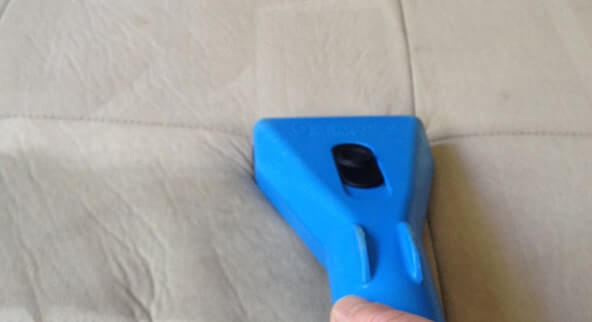 Testimonials
Residential Clients
Dewberry Design Group
"Steve and Beth were both a pleasure to work with and the quality of service was outstanding. I will recommend you in the future to others."
Barb & Leon C.
(Tulsa)
"What I appreciate most is your high level of concern for the outcome. Steve and Beth's company is appropriately named "Best". It was the best carpet cleaning job we have ever had."
Commercial Clients
Dewberry Design Group
"Steve and Beth were both a pleasure to work with and the quality of service was outstanding. I will recommend you in the future to others."
Flight Management, Inc.
"Thanks for the great job cleaning the white couch in our shop."
Our Upholstery Cleaning Process is Simple:
pin_drop
Onsite Inspection
To look at the furniture and take measurements.
description
Quote
We give you the estimate for the work.
event_note
Scheduling
We setup the time for your upholstery cleaning. Upholstery Cleaning
We perform the work on the scheduled date and time.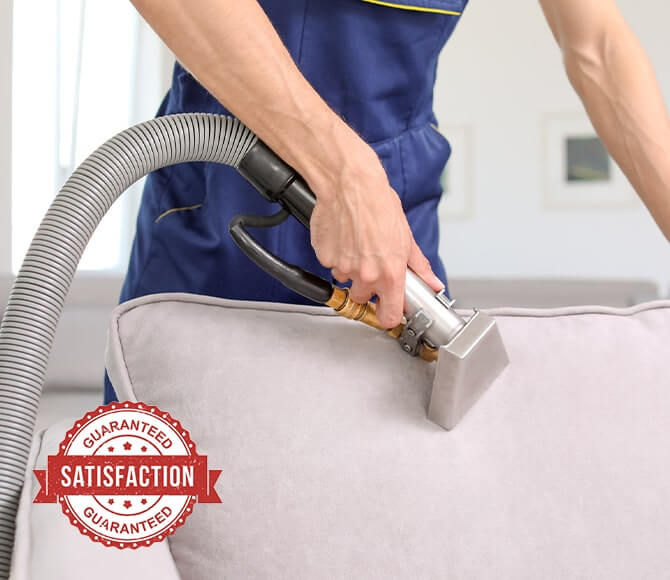 High Quality Upholstery Cleaning - Guaranteed!
At Best Cleaning Services, it is our highest priority to win your repeat business so we offer a 100% guarantee on your satisfaction. If you're not completely satisfied with the results of our upholstery cleaning services, we'll quickly take the following steps to fix it: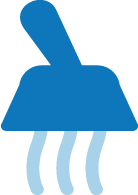 RECLEAN
We will reclean any areas that you feel needs additional attention.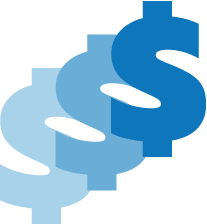 REFUND
If you are not pleased with our work, we will return your money.
How We Examine Furniture
We look at the condition of the furniture: Are there any torn areas, does the furniture have a broken spring, leg. We can make recommendations to have the furniture repaired prior to cleaning.
Age of furniture: We look at the content of cushions. If the furniture is an antique then the content may be raw cotton, and we know from experience has adherent cleaning problems.
Determine fiber content: we determine if the fiber is, cotton, rayon, synthetic, silk or a blend of many.
We look at the weave: is it velvet, chanel, corduroy, loose weave or tight weave.
Dye stability: wet test to see if the dyes are stable or do they run when come in contact with water.
Condition: We examine the fabric to see if it has or has not been regularly cleaned or if it is heavily soiled. We find that sometimes the oils from a person's hands, on the arms of the furniture is the only thing holding the fabric together and cleaning and remove the oil and soil will cause the fabric to separate, ruining the fabric.
Customers expectations: Finally we find out what your expectations are of the customer and determine if we can meet or exceed their expectations. If we feel we can, we accept the job, if we feel we can't we decline the job.
We clean with the encapsulation method or the hot water extraction method.
Our Upholstery Cleaning Process
We will do a walk through with the customer to make note of what furniture they want cleaned. The customer will need to point out any spots of concern. We will then quote the job.
Pre-treat any spots if we feel necessary.
Clean furniture, working on spots that remain.
Do a walk through with the customer if they are home and answer any questions that they may have.
Call the next day to make sure that you are happy with results. If there are any issues, we will never make excuses, but immediately set up an appointment with the customer and reclean any areas of concern.
We will send a questionnaire with a self addressed stamped envelope. If you refer us too another customer we will send a thank you card, along with a coupon you can redeem on our next visit.
When we get the returned questionnaire, if there is anything that leads us to believe that we need to contact the customer, we will. We will call and if necessary go back to the house and address their concerns.
Purchasing Furniture
Leather
Always buy protected leather. Finished leather is very easy to clean. In fact you can clean it with a damp sponge. Good Housekeeping says to use 10 parts water to 2 parts glycerin based soap , such as "liquid neutrogenia" mixed together and apply with a damp cloth. For unfinished leather, it can only be dusted or vacuumed. This leather stains very easily. One way to tell the difference in finished and unfinished leather is, when you go to the furniture showroom, asked the salesperson for a sample of leather you can take home. Then with the samples take your fingernail and scratch the leather. If it leaves a light mark, it's unfinished. Also take the sample and touch it with a damp sponge. If the water darkens the leather. It is unfinished . Stay away from unfinished leather .
Best Cleaning
Fabrics
Look at cleaning code. Buy only fabric that has a cleaning code if "w " or "ws", but stay away from "s" or "d ". If unsure, call us and we will help you. If the furniture does not have a cleaning code, stay away from fabric that stains when water is applied. Haitian cotton, silk, rayon or a blend of any of them. If unsure call us. We will look before you buy.
Dye of fabric. As a rule, reds are bleeders. If it is synthetic fabric, it is generally not a problem. If unsure, take a white terry cloth towel that is damp with water and lightly rub the colors. If you see any dye transfer. Don't buy it! If you need any help, call us. I am here for you.
Care for Your Furniture
Vacuum weekly.
Have furniture professionally cleaned twice a year in heavily-used rooms and lightly-used one time per year.
Have fabric protection applied to all furniture. When properly applied, it will make it considerably easy to clean and will extend the life of your furniture.