Tulsa Carpet Cleaning
Carpet Cleaning
Your carpet is not just a place to put your feet; it is centerpiece to your living space and an extension of your style and personality. That's why it's important to keep your floors in the best possible condition.
Best Cleaning Service Co. has been in the Tulsa carpet cleaning services, business for over 30 years and offers competitive rates on carpet cleaning and other cleaning services. Our quality is a cut above the rest making us the best!
Request a Quote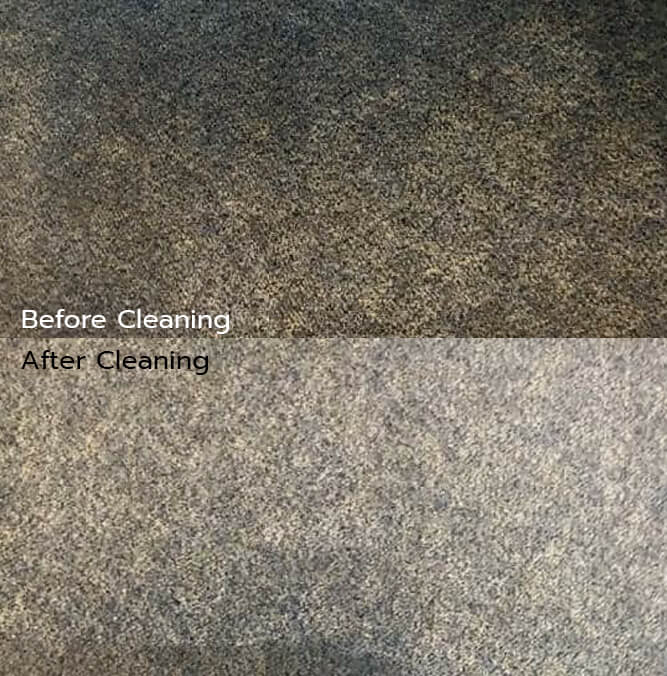 Testimonials
Residential Clients
Perry L.
(Tulsa)
"The service was outstanding. Appreciated the follow to make sure we would satisfied."
Tom D.
(Broken Arrow, OK)
"Without exception, this is the finest carpet cleaning service in Tulsa."
Commercial Clients
Eastland Baptist Church
"Thanks for doing such a great job cleaning our carpets."
Dewberry Design Group
"Steve and Beth were both a pleasure to work with and the quality of service was outstanding. I will recommend you in the future to others."
Our Carpet Cleaning Process is Simple:
pin_drop
Onsite Inspection
To look at problem areas and take measurements.
description
Quote
We give you the estimate for the work.
event_note
Scheduling
We setup the time for your carpet cleaning. Carpet Cleaning
We perform the work on the scheduled date and time.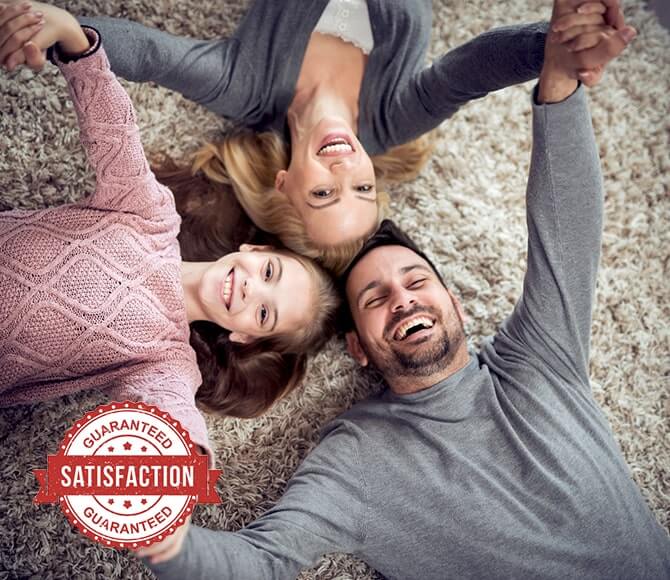 High Quality Carpet Cleaning - Guaranteed!
At Best Cleaning Services, it is our highest priority to win your repeat business so we offer a 100% guarantee on your satisfaction. If you're not completely satisfied with the results of our carpet cleaning services, we'll quickly take the following steps to fix it: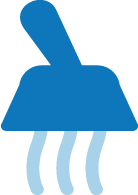 RECLEAN
We will reclean any areas that you feel needs additional attention.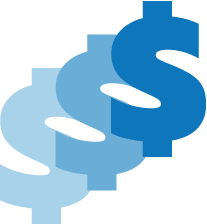 REFUND
If you are not pleased with our work, we will return your money.
Our Carpet Cleaning Process
We will do a walk through with the customer to make note of what areas they want cleaned. If necessary, we will measure the carpet. The customer will need to point out any spots of concern. We will then quote the job.
Vacuum carpeting, pre-treat any spots if we feel necessary as we vacuum each room.
Pre-treat all carpet with chemical that will help break the soil from the carpet.
Clean carpet, working on spots that remain.
Replace furniture, placing tabs or blocks under furniture to protect from coming in contact with damp carpet.
Do a walk through with the customer if they are home and answer any questions that they may have.
Call the next day to make sure that you are happy with results. If there are any issues, we will never make excuses, but immediately set up an appointment with the customer and reclean any areas of concern.
We will send a questionnaire with a self addressed stamped envelope. If you refer us too another customer we will send a thank you card, along with a coupon you can redeem on our next visit.
When we get the returned questionnaire, if there is anything that leads us to believe that we need to contact the customer, we will. We will call and if necessary go back to the house and address their concerns.
Customer Preparations for Our Visit
Lift skirts with safety pins or tuck in between the mattress and box springs.
Lift drapery from floor with hangers.
Remove toys, small items from the floor, raise electrical cords.
We don't move anything with breakables, electronics, or book shelves.
We will only move bedroom furniture if the drawers are removed and the bed is stripped of bedding. With side tables, just remove items from the top (if we are not cleaning under bed, place items from the night stand on the bed).
We move all furniture that can easily moved with one person.
Make sure animals are caged while we are in your home.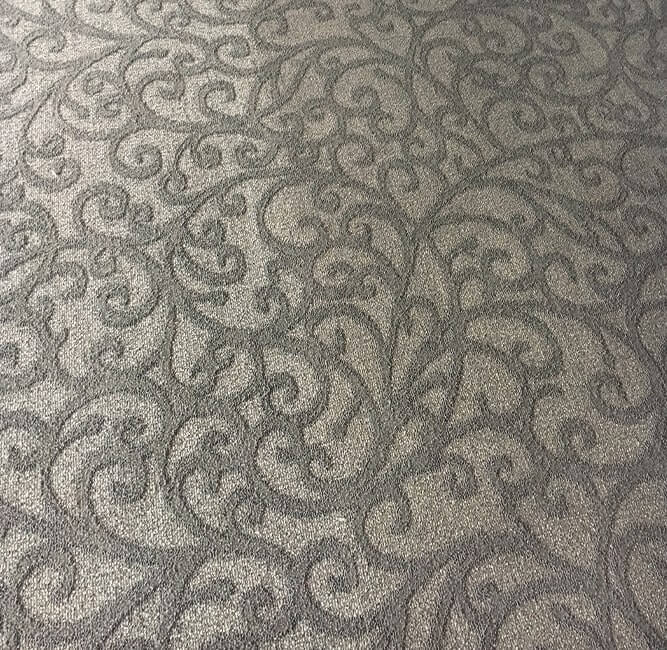 When Buying Carpeting
When buying carpeting, never buy from store on price alone. Does the store take as much enthusiasm after the sale as before? Quality service costs money. We learned a long time ago, people easily forget price but never forget quality. We shop with stores that have low employee turnover. If the employers are good to their employees, then they are going to be good to their customers.
Choosing Carpet Color
Take several samples home. Put the samples in the rooms where you're going to replace the carpet or install new. Remember, light plays a role in everything we see. In the rooms where you are, open the windows, see how the carpet looks. Close the blinds, now look at the carpet samples. Look at the lights in room. Are the bulbs yellow or white? Look at the light shades. White lights show brilliant colors. Yellow or shaded lights make the colors subdued or make carpet look dirty. Reset lighting gives you inconsistent colors. The areas where the carpet gets direct white light the colors are going to be pleasing to the eye. If you have a highly-traveled room, use darker carpets. If you want to make the room look larger, which generally is what light colors do, then let the walls, ceiling, and furniture color, help you achieve a larger room. We tell customers, the best color for carpet is brown. The color of soil. It doesn't show wear (traffic) patterns as fast. Our carpet is hunter green, and after 20 years we still love it. The normal life of carpet is generally 8 years.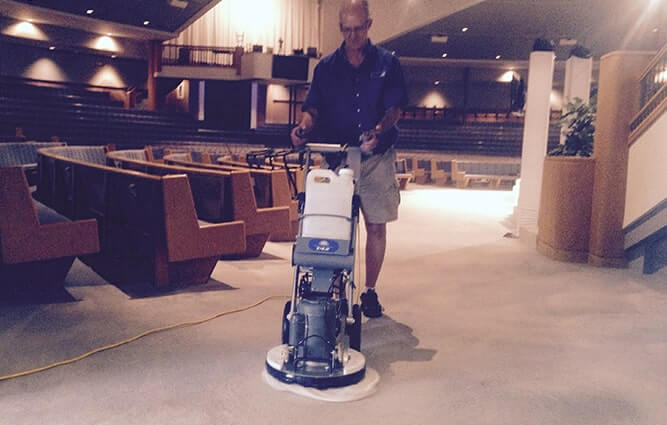 Care For Your Carpet
Vacuum your carpets at least once a week. Check vacuum bag to empty when full. Remove spots using chemicals recommended by the carpet manufacturer. Follow directions on label and always pretest.
The carpet manufacturer recommends the carpets be cleaned every 12 to 18 months using the hot water extraction method. You can feel comfortable, having your children lay on the carpet, with the hot water extraction method. It's the most thorough method for cleaning carpets, by rinsing the carpet fibers, for a better and deeper clean.
Extra Services
Scotch Guard Carpet Protector
Deodorant
Treat for Pet Accidents
Carpet Cleaning Methods
Low Moisture Encapsulation Method
Truck Mount Carpet Cleaning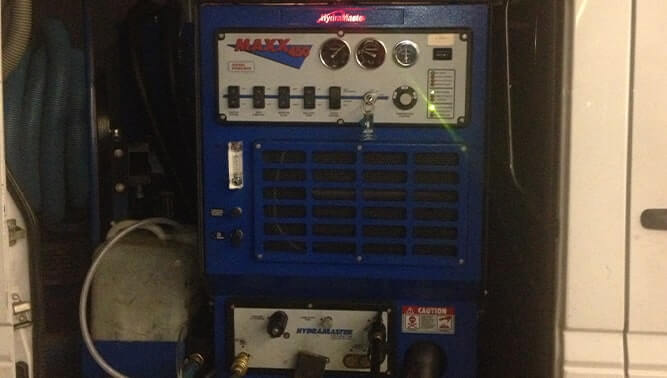 Customer Tasks, After Cleaning
How to help the carpet dry the fastest: Turn all ceiling fans on. Set the central fan from Automatic to On to get good air circulation throughout the house (the central fan does not use much more electricity than a ceiling fan). If winter, turn the heat on and set at it to as warm as you can make it to stay comfortable. If summer, turn the air conditioner on and the temp down.
Place towels on tile or wood surfaces next to damp carpet rooms. This way there will not be any chance of slipping.
After we clean any furniture that we move, we will place plastic tabs or styrofoam blocks under the feet to protect the furniture and carpet. If you move the furniture before the carpet dries, remember to replace the tabs or blocks under the furniture.
Make sure windows stay closed.
Warranties
Shaw Industries - Professional hot water extraction every 24 months.
Mohawk Carpet - Professional hot water extraction every 18-24 months.
Wear-Dated Carpet - Professional hot water extraction every 12-18 months.
Anso Nylon Residential - Professional hot water extraction every 6-18 months.
Aladdin Mills - Professional hot water extraction every 18-24 months.