Tulsa Water Damage
What We Will Do
We will use specialized moisture meters to tell us what is wet and how wet it is.
Then we will elevate furniture so the feet don't come in contact with the wet areas.
Extract water with our powerful carpet extractor.
Set up equipment to dry your home thoroughly, in the least amount of time.
Each day we will return to your home, use our moisture meters to help us check our progress and adjust equipment where necessary.
When the meters tell us your home is dry, we will remove equipment from your home. All of our work is determined by what our moisture meters tell us.
Request a Quote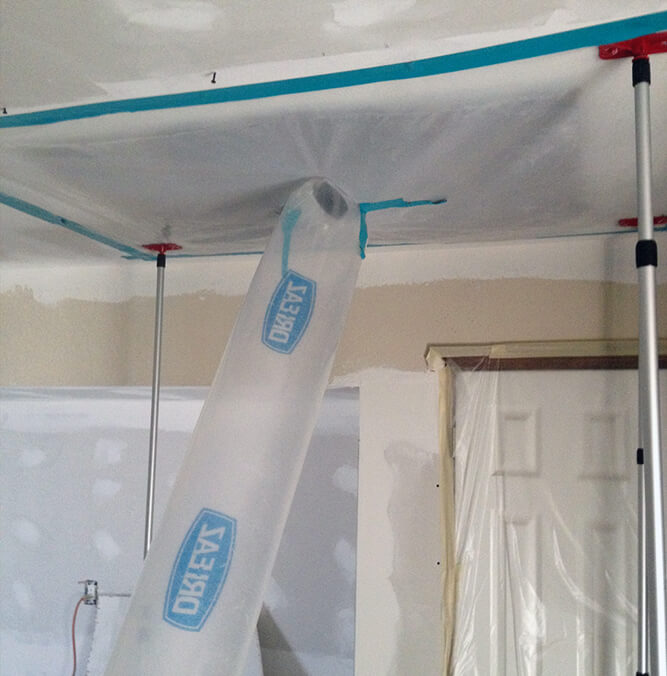 Testimonials
Residential Clients
Kristin H.
(Tulsa)
"Thanks for the prompt, professional and thorough service with our water leak. Second time in the same area. You made the restoration process as painless as possible. Thank you."
Raskin Companies
"Getting our home and its contents in an order that didn't show any signs of damage was something we thought was impossible. Thanks for taking good care of us."
Commercial Clients
Chris & Gary H.
(Tulsa)
"Thanks for the being prompt and giving us extraordinary service when we found that we failed to leave the water running in our apartment and our pipes froze from the last storm."
Barnes & Barnes
"Thanks for acting so quickly and being so thorough with drying out our home when we experienced the water leak from a washing machine."
What To Do When Water Leak Is First Found
Turn off water to affected area or whole house water main.
Take plastic and lay on carpet in areas not affected by water and move items off of floor in affected areas and place on plastic. If you find a box that is wet with contents, remove items from box and throw box away.
Put foil pieces under furniture legs. Put towels on tile or wood floors adjoining wet carpet to keep from falling.
Turn up heat in winter to the highest temp you can stand to help remove humidity from air.
If summer turn on air and the lower to the lowest setting.
Don't try and do work yourself. Call Steve with Best Cleaning Service Co . so we can limit the amount of damage. If you want to try and do yourself, still call us do we can come by at no charge and give you advice on what to do.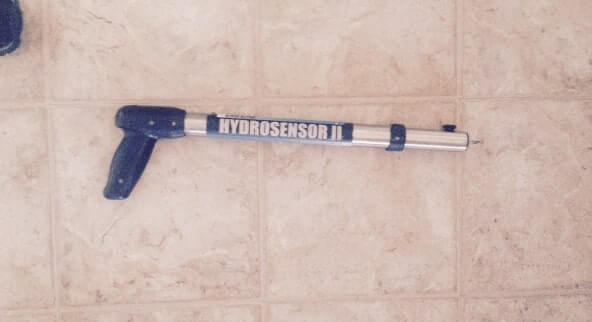 How to Protect Your Home and Office From Potential Water Flood Disasters
We have performed many emergency water extractions and structural drying of homes and offices in Tulsa and surrounding cities, and these are the areas that we have seen the most water damage originate from. I recommend to you to do an audit of your home or office:
Tape a piece of paper on your hot water tank door and one to your refrigerator title: Emergency Phone Numbers:

A. Steve with Best Cleaning Service Co.: 918.639.5510
B. Plumber
C. Insurance Agent
Call in that order.

Replacing all washing machine, toilet, and sink water hoses from rubber hoses to metal braided hoses. Also, check to make sure they can easily turn the water inlet knobs, so if you need to turn off, you can. Get knob that turns 1/4 either way to open or close the water flow. This will eliminate time to close the valve when necessary.
Replacing all outside water faucets that have the knob outside and the actual water shut off outside. Replacing with the new style faucet where the knob is outside and the shut off is several feet in wall or under house, in an area that is less likely to freeze. Remember to cover all outside water faucets in winter. And also disconnect water hoses.
Make sure all hot water heaters have a pan under them with a drain line. We will tell them that when a tank fails, it leaks. The pan will catch the water. Also, putting a sensor in the pan that when it senses water, the water inlet line is shut off. Call a licensed plumber of your choice to come to your home and do an audit for you and replace anything that needs updating. Updating is small in price compared to the cost of repair to your home or office after a flood, especially if it fails when you are on vacation or when the office is closed.
Make sure you know where the whole house or office water main shutoff is located. Then make sure you can turn the knob. If you need a special tool to turn it, buy a couple of them. Place one in hot water closet. The other in an entry closet. This way if someone happens to borrow it and not return it, you still have one.